Crowds of shocked onlookers looked on in shock earlier to day when they saw something that shocked them.
"Karen" – Who didn't want to be named – told our intrepid Bullshire Online so-called 'Reporter' that she couldn't believe her eyes.
"…I've never seen anything like it before. I was discustard…"

"Karen", Lodgegrad, Bullshire
'FANCY DRESS'
Karen, – a 18 year old baby mother of 26 by 30 different baby fathers – added,
"…At first I forted dat is wz 1 of dem fancy dress fings innit? but den I reckugnised im as a pig innit…"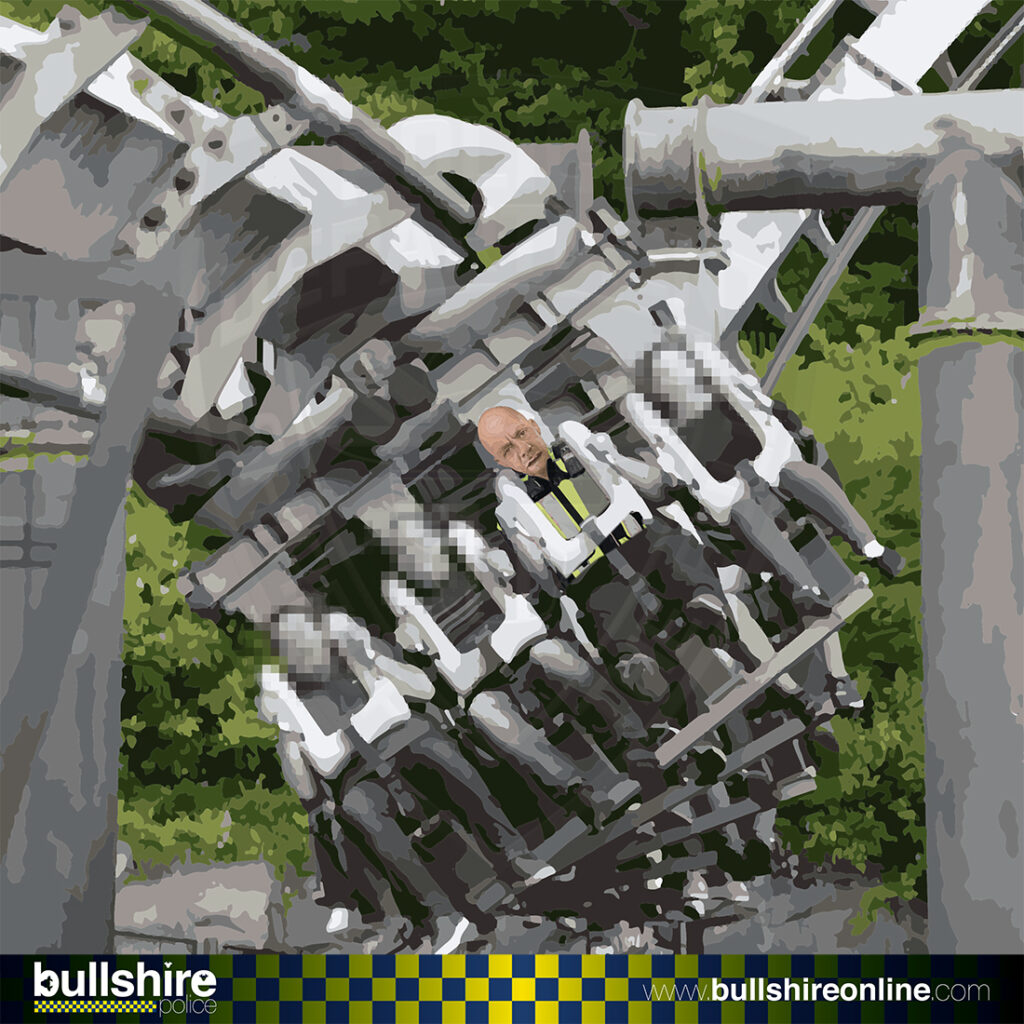 Our intrepid so-called 'Journalist' contacted Bullshire Police for a comment; who said:
"…Why don't you and your bunch of rabble rousing wankers just fuck off and let us get on with trying to fight crime and stuff? Cunt…"

Chief Constable Sir Mason LODGE [MBSE/GCSE/B-Tec]
Don't forget to return to The Facebooks and voice your fauxfence by way of upper case illiterate comment:

'BLATANT PLUG'
Why don't you choose to support 'Bullshire' by buying PC EKZARMIE a 'Virtual Pint or becoming a 'Supporter' over on The Facebooks?

Or; choose to support us on Patreon.