Fury has been sparked amongst generation snowflake as Bullshire Police unveil new 'Honest Signs' on their fleet of vehicles.
Until the new 'Honest Signs' were introduced, many onlookers looked on in shock when they heard banging coming from the back of Bullshire's riot vans.
Thinking some sort of so-called 'Police Brutality' was taking place inside, many of the shocked onlookers looked on and shouted "You can't do that" without having a clue what was going on inside the van.
Therefore, the new 'Honest Signs' from Bullshire Police should hopefully explain to onlookers what's going on.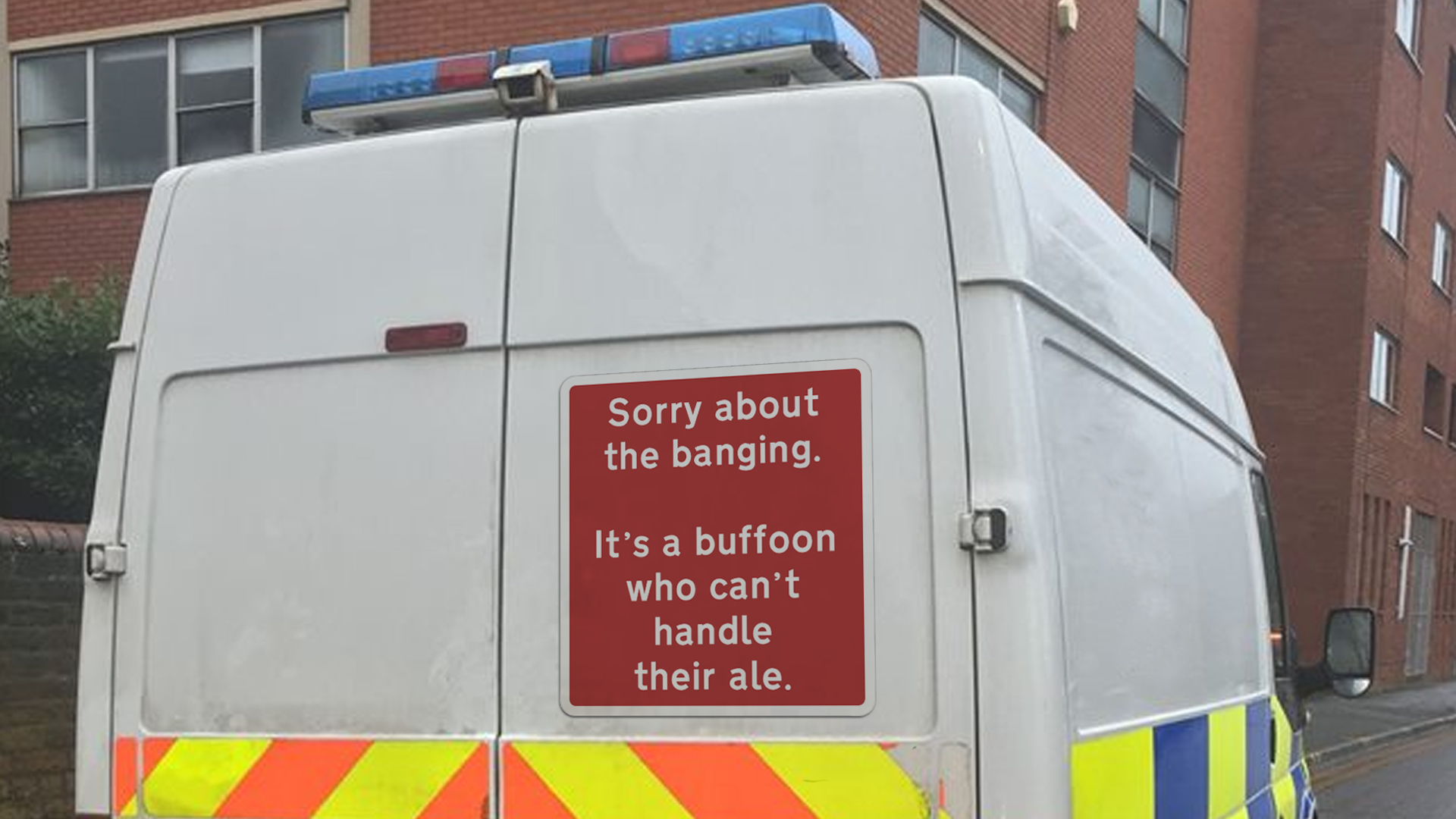 In this example, we can see an 'Honest Sign' reveals that the banging heard is from a buffoon who can't handle their ale.  Which is true.
However, members of 'Generation Snowflake' think this kind of honesty should be stamped out because they don't like buffoons being referred to as buffoons even though they actually are buffoons.  Utter buffoons in fact.