Is the end of satire, parody and – indeed – 'Freedom of Expression'?
It would appear that a recent post by the controversial Bullshire Police page on The Facebooks has been removed for 'Breaching Community Standards' but, naturally, it is unknown which 'Community Standard' has been breached.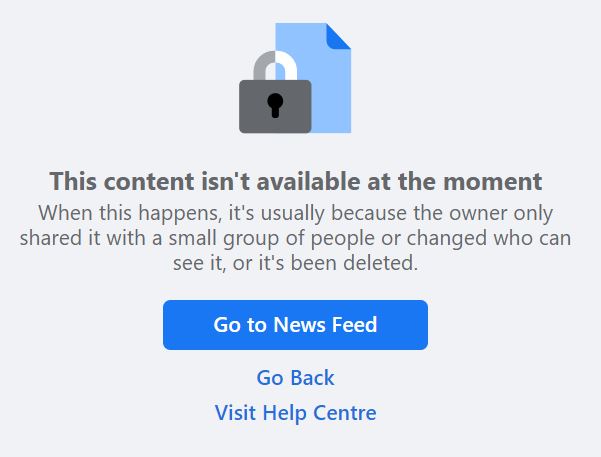 "Baby Mothers in Need"
What makes it potentially worse is the fact that the now removed facebook post was publicising a the worthy "Baby Mothers in Need" cause; which has been set up to give Bullshire's numerous baby mothers everything they need or want. Actually, we might now change the title to "Baby Mothers Who Demand". We mean they might change. Err. Anyway… Hang on…

The post features the popular 'Pregsey' mascot which took over 20 minutes to draw.

Anyway, have a read for yourself.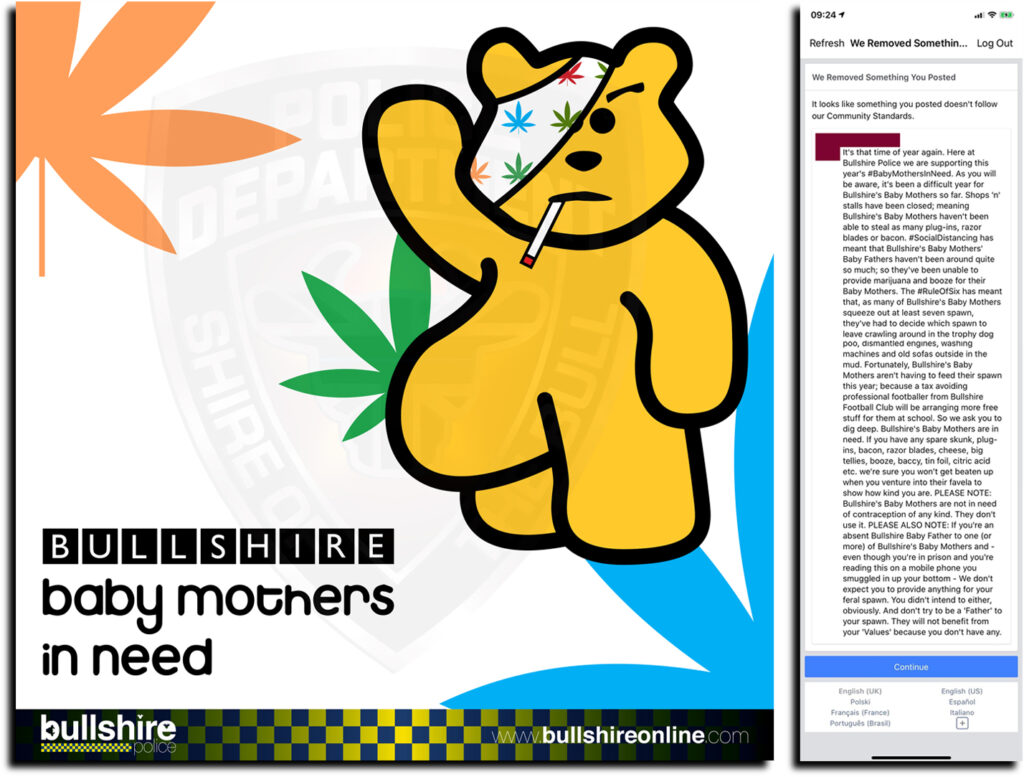 CHOOSE TO FOLLOW "BULLSHIRE POLICE" ON PARLER
"Parler" is an alternative to Twitter; and appears to be "Censored" less; so, if you want to choose to see more 'Contentious' content, you know what consider doing…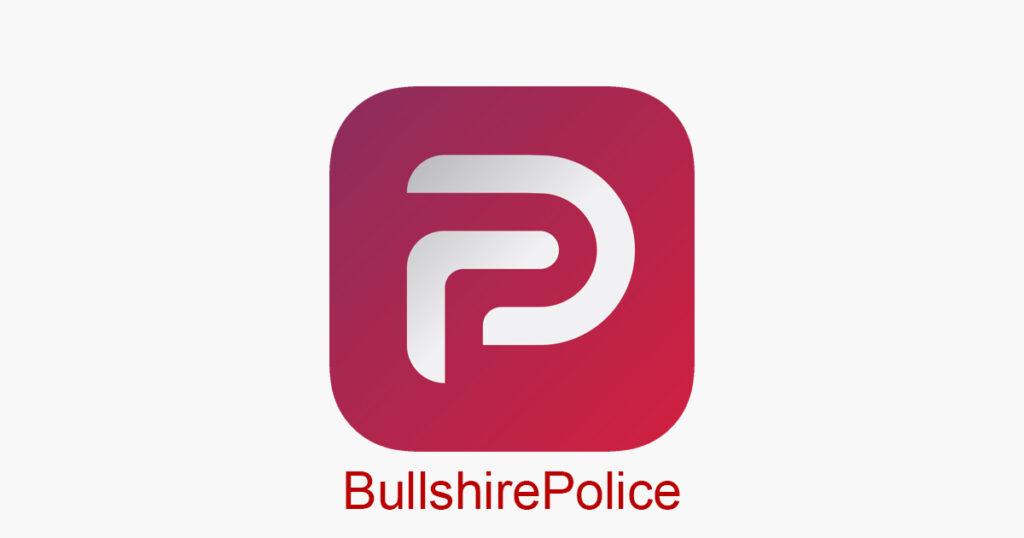 CHOOSE TO AIR YOUR VIEWS BACK OVER ON THE FACEBOOKS?
Choose to pop back to The Facebooks; maybe by clicking here? Careful what you think though; make sure it's #SnowflakeFriendly.