Bullshire Police are appealing for information in a bid to identify this "…serial narcissi snatcher…" after a serious spate of narcissi snatching swept across Bullshire.
Leading the hunt – codenamed 'Operation Morrissey' – Bullshire's "Top Cop" newly promoted Acting Detective Constable Fit STUDENT-CONSTABLE (female) said,
"…The recent spate of narcissi snatching paints a vulgar picture of Bullshire.  We are seeking to seek the identity of this charming man.
A lot of people may Ask 'What difference does it make?' but many people are still ill following this recent spate of narcissi snatching…"
The very important 'Top Cop' concluded "…We don't want to see panic on the streets of Bullshire.  I decree today that life is simply taking and not giving.  This quiffed adonis seems to feel that Britain is his and it owes him a living.  If seen, do not approach this question his motives, because he'll spit in your eye…"
It is understood that this image was captured near to the cemetery gates where, because of its remote location, the lanes were silent.  Fortunately, there is a light that never goes out nearby.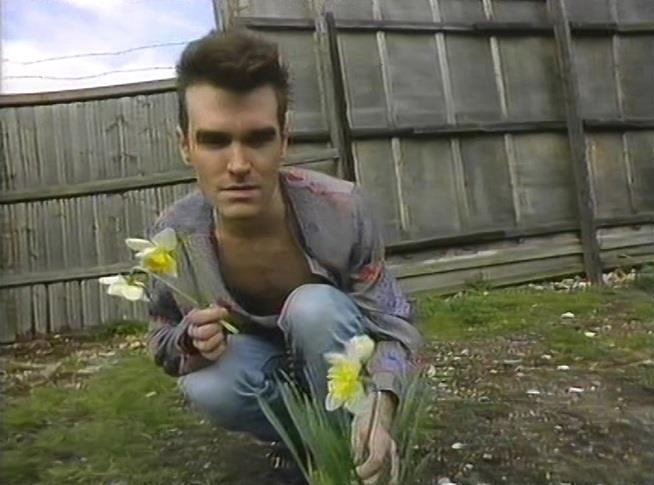 Anyone with information is urged to contact Bullshire Police.