In a bid to stop stupid members of the public from asking stupid questions when they close roads, Bullshire Police have introduced another 'Honest Sign'.
This particular 'Honest Sign' is enormous and designed to attach to a purpose built 'Police Lorry' and will be called into action when Bullshire Police Officers have to close roads.
Unfortunately, following a trial of the massive 'Honest Sign' today (pictured) 137 idiotic motorists still parked their cars in dangerous places, got out and approached the Bullshire Police Officers at the scene; asking questions like "Can I go through?" and claiming to "Just live down there."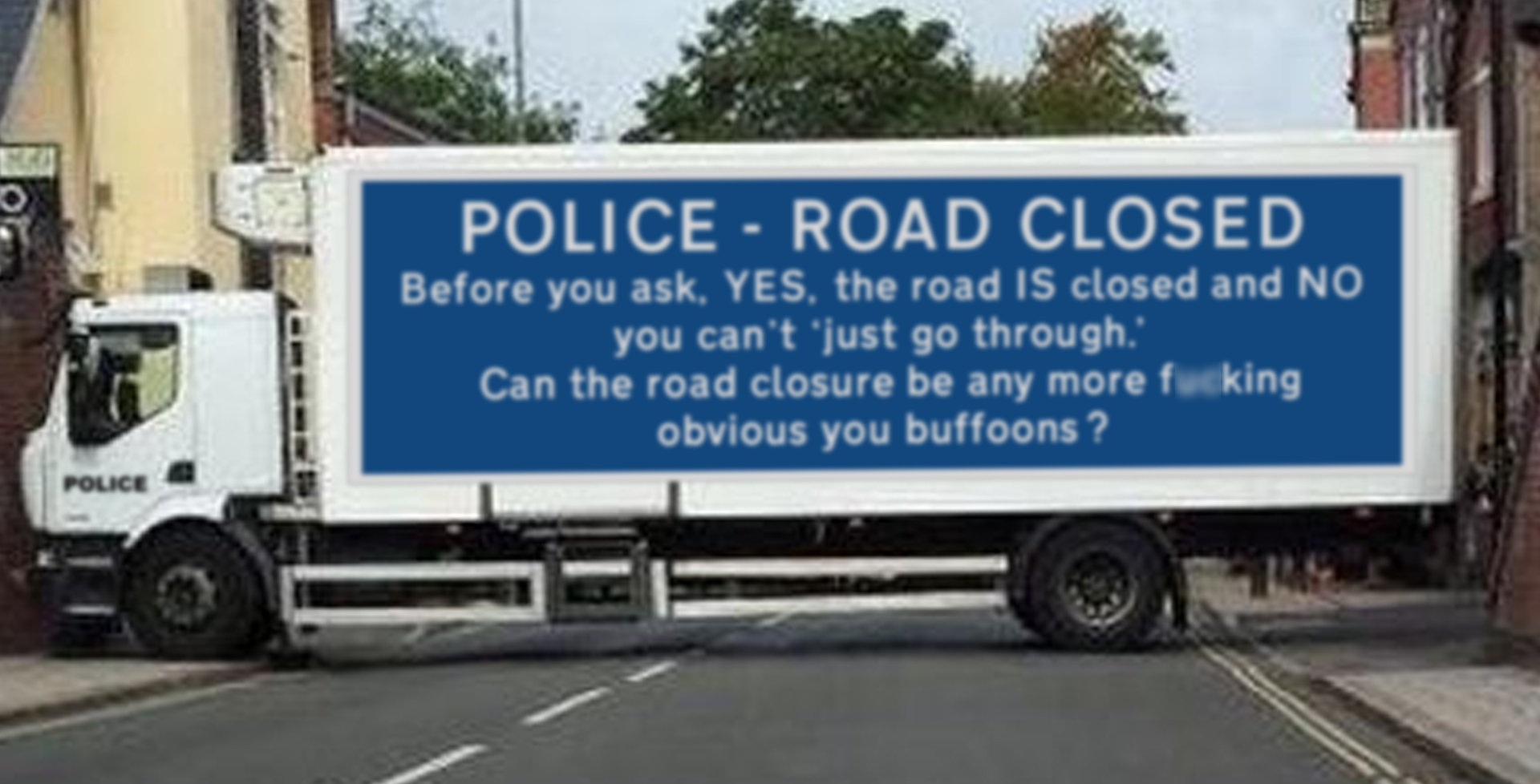 One buffoon contacted Bullshire Online and said "My sat nav told me to go that way and I'm such a wet member of 'Generation Snowflake' I've never had to use my initiative before.  When the Police Officers were trying to administer CPR to the person beyond the road closure I had to interrupt them three times before they even bothered to answer my questions.  I pay their wages.  I'm going to complain to the IPCC."
BLATANT ADVERT:
Do you 'Like' this stuff?  Why not choose to "…buy its creator a pint?"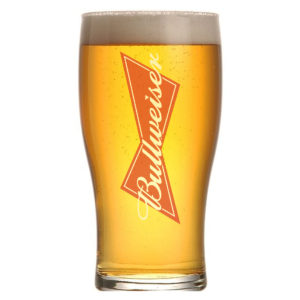 'NOT THE FIRST TIME'
This isn't the first time Bullshire Police have used massive signs.  Here we can see another massive sign which no longer exists because a Bog Standard Response Officer ate it.