Tens of thousands of Facebook users, from Mumsnet to 'Parked like a knob Portsmouth,' were left shocked this morning when a popular Troll was outed on a News page as Tom Smith, 27 from Oxford.
To their annoyance Tom has been umasked as a popular, funny and well educated contributor who enjoys engaging with underclass buffoons who spew their uneducated nonsense across many 'Spotted' and News pages on Facebook.
Sammy 19, a 'Full Time Yummy Mummy of 3' was particularly vocal in her outrage. She posted, 

'It's discustin, he has no write to say i got no educashion'. Sammy was unable to post anything further as her case had just been called at the Magistrates Court.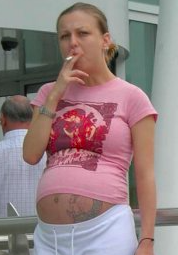 Likewise, Duane who stated his hobby is riding his Mini-Moto around the pavements of his estate posted on the Northampton Police Page, 

'ACAB, this man is wrong innit, the Five-0 should provide us with a field to ride. It's like they force us to break the law. It's their fault Fam'.
Duane posing for our photographer –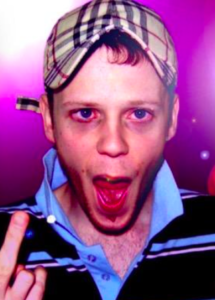 Undeterred, Tom assures us he already has a new Facebook identity and will continue pointing out the stupidity of stupid people. 'It's a tough job, but someone needs to knock the virtual platform away from under them. They have to realise that, just because someone dares to stand up to their nonsense and disagree with them, it does not make them a Troll".
Hopefully Tom, or someone like him, will be coming to a Facebook page near you soon to bring some common sense and straight talking.