Since time began, it has been suspected that so-called 'Reporters' write piles of shit in order to garner public outrage; or, latterly, encourage clicks to ad-riddled websites.
In a study conducted by boffins at Bullshire Polytechnic – which involved the study of one article from The Waily Fail about Police Officers being assaulted when facing violent criminals – it was shockingly revealed that a massive one out of one article proved to be a big massive pile of shit.

"THAT'S ALMOST 100%!"
Speaking exclusively to Bullshire Online, the Bullshire Polytechnic boffin who lead the study, revealed that 1 out of one is 'Almost 100%'.
"MASSIVE PILE OF SHIT"
Below we can see the massive pile of shit article which led to this shocking revelation.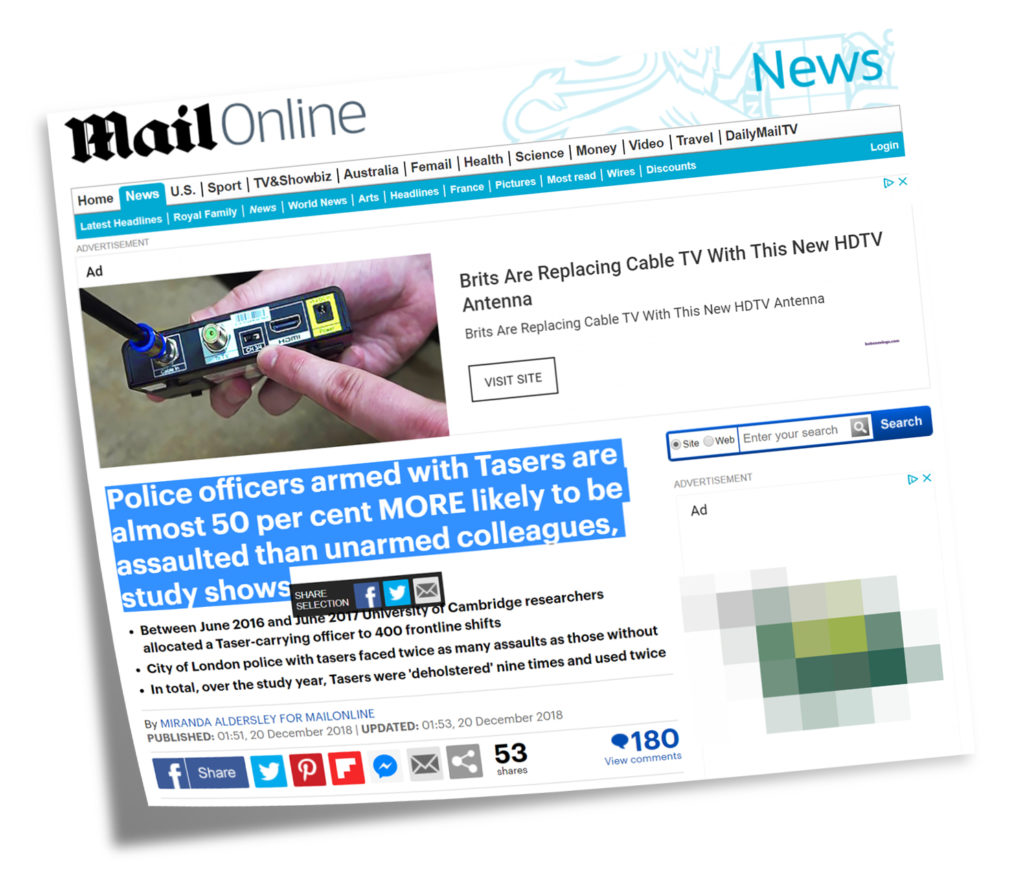 "BLATANT ADVERT FOR A MUG"