Following a number of complaints, Bullshire Police will be renaming all their Police Dogs in a bid to appease the snowflakes.
Traditionally, Bullshire Police Dogs have been given names such as "Hardknock", "Rambo", "Underclass Annihilator" and "Bollocks Biter".
Following a number of complaints which deemed Bullshire Police Dog's names "…too aggressive sounding…" all Bullshire Police Dogs will be renamed.

PD Hardknock will become "PD Fluffy Cloud"
PD Rambo will become "PD Snowflake"
PD Underclass Annihilator will become "PD Blancmange"
PD "Bollocks Biter" will become "PD Rainbow Unicorn".
From January 2019, Bullshire Police will also only be recruiting Police Dogs who have degrees.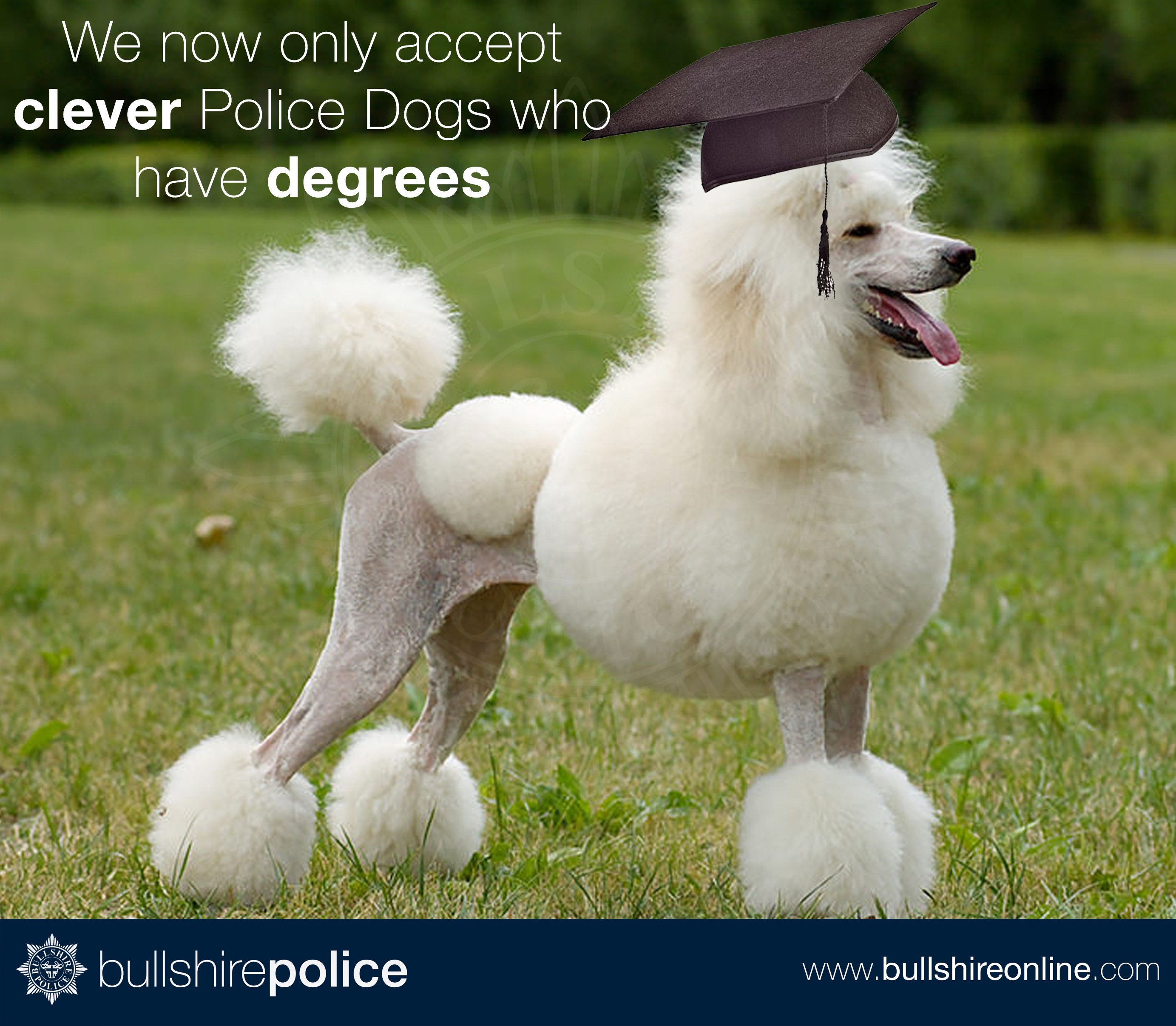 "BARKING BANNED"
Also, in a shock move that is very likely to shock onlookers, all Bullshire Police Dogs will be banned from barking; because it sounds well angry and nasty; and, apparently, the last thing Bullshire Police want to do is scare the  thieving robbing scumbag criminal underclass.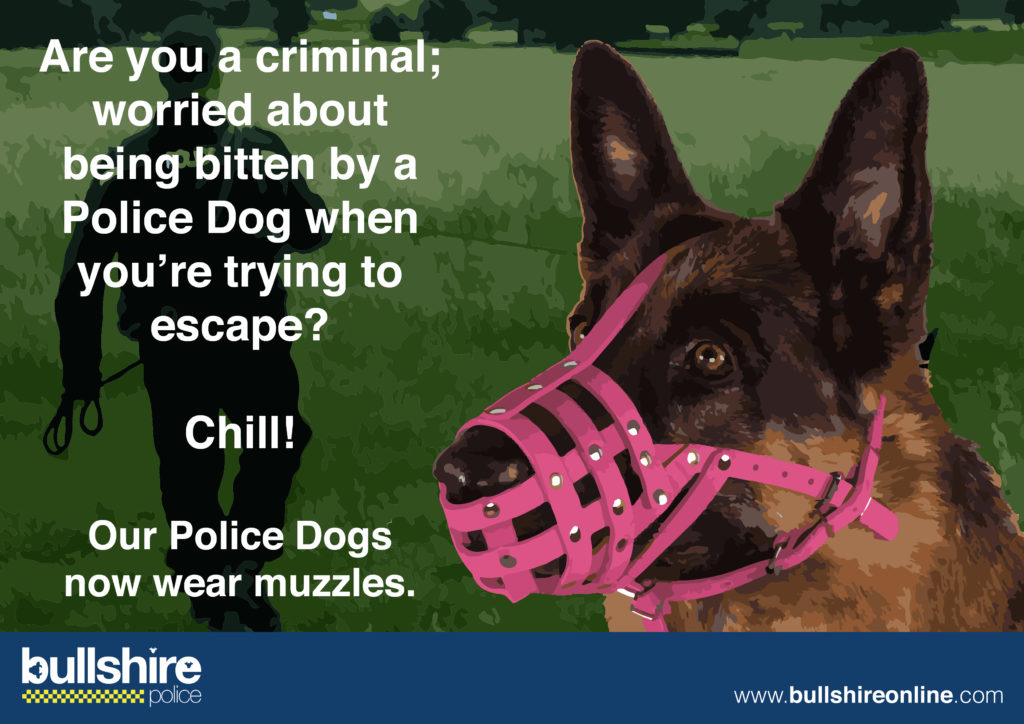 "MUZZLED MUTTS"
Finally, because a number of violent knife and/or gun wielding criminals complained about having their gonads bitten off, all Bullshire Police Dogs will be made to wear a pink muzzle.
A spokesperson for Bullshire Police said,
"…If it was down to me, we'd have a shit load more Police Dogs because they're ace.  Yeah, the dog handlers may spend most of their shift sniffing around fit student officers and having affairs on duty and stuff, but we can't deny that Police Dogs are well effective.  

Ideally, all Police Dogs would be trained to sever the bollocks of the underclass; thereby preventing the feral underclass fucking wankers from being able to father any more babies…"